Outline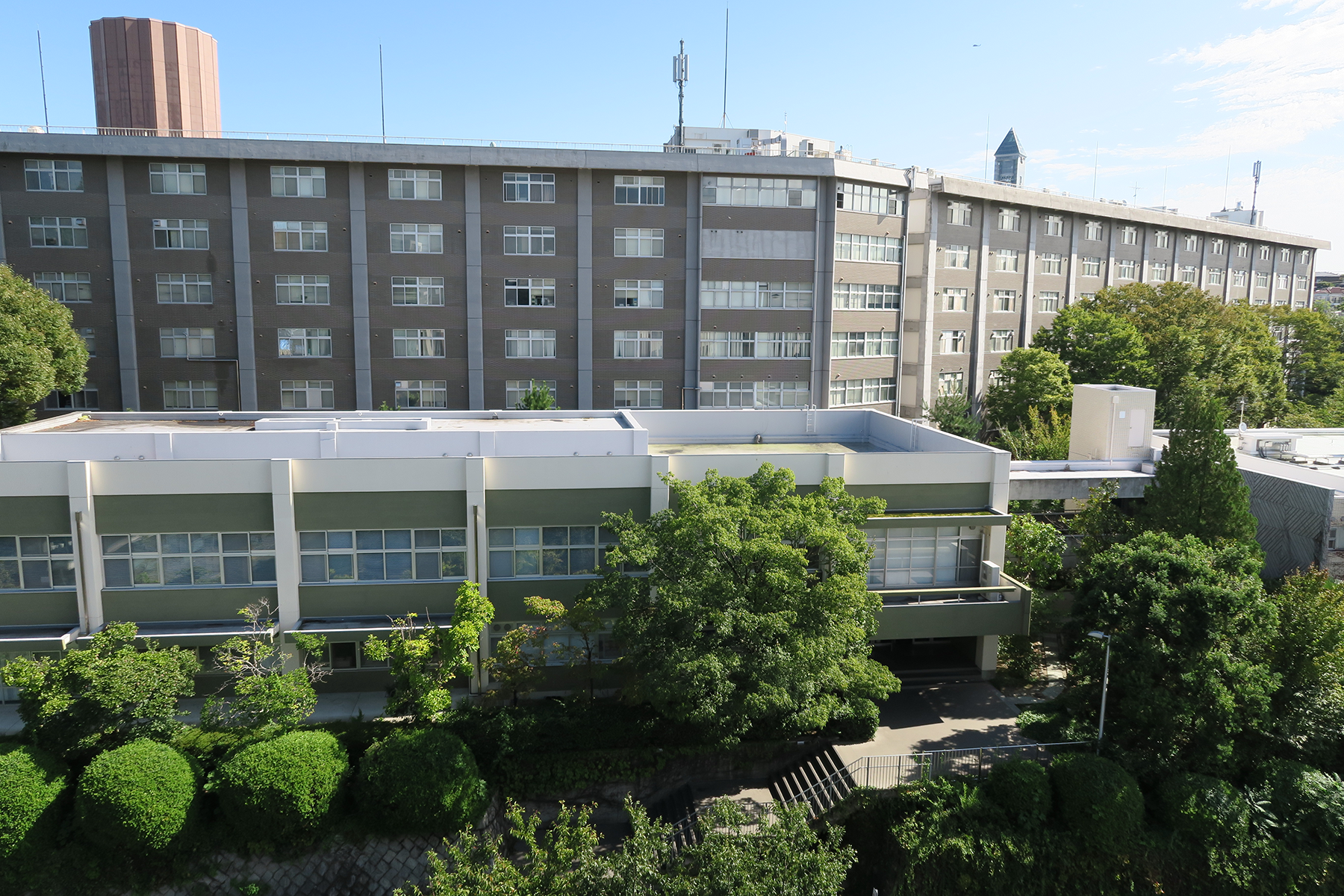 History of School
School of Agricultural Sciences of Nagoya University celebrated its 50th anniversary in 2001. In 1951, the school consisting of 4 departments: Agronomy, Forestry, Animal Science and Agricultural Chemistry, was established at Anjo city, which is located on the eastern outskirts of Nagoya city. During the first decade, there were only a few faculty members and students, and the equipment and facilities were rather modest and limited. In spite of these unfavorable conditions, however, the staff and students worked and studied hard, and at the same time, enjoyed the pastoral environment around the school. In 1955, Graduate School of Agricultural Sciences was established.
The school has since grown steadily and two new departments have subsequently been established: Forest Products in 1965 and Food Science and Technology in 1967. In addition, Research Institute for Biochemical Regulation was founded in 1965 as the first research unit affiliated with the school. In the same year, the campus was moved to the new six-storied building on the north-eastern hill-side of the Higashiyama main campus in Nagoya city. University Farm, University Forest and Experimental Station of Highland Animal Production are also affiliated with the School. In 1993, Research Institute for Biochemical Regulation was remodeled into Bioscience Center.
The undergraduate school was reorganized on April of 1993 to adapt to the rapid development and border-less expansion of each field in agricultural sciences. Laboratories were recombined into 2 large departments, which are Department of Biological Resources and Environmental Sciences, and Department of Applied Biological Sciences. We are sure that the reorganization will make further progress in research and education in our school as effective as we experienced in 1965 when the school campus moved from Anjo to Higashiyama.
In order to put more emphasis on advanced research and develop human resources with high-level, specialized ability, the curriculum of the graduate school underwent a fundamental reorganization in 1997-2000. Its name was changed from Graduate School of Agricultural Sciences, to Graduate School of Bioagricultural Sciences. The original seven departments were changed to four, more comprehensive ones: Department of Biosphere Resources Science, Biological Mechanisms and Functions, Applied Molecular Biosciences and Bioengineering Sciences.
The Bioscience Center was remodeled to Bioscience and Biotechnology Center in 2003. In 2004, Department of bioengineering sciences has been remodeled to Department of bioengineering sciences.
Graduate School of Bioagricultural Sciences offers a five-year curriculum, divided into two periods: a two-year master's program (first period) and a three-year Ph.D. program (second period). Incoming graduate students can join one of four graduate programs: Forest and Environmental Resources Sciences, Plant Production Sciences, Animal Sciences and Applied Biosciences.