Research Outline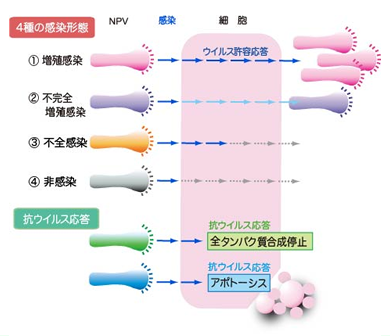 This laboratory is involved in studies aiming at understanding the molecular, cellular and physiological basis of viral pathogenesis in insects, with particular interest in the mechanism of host range determination of the viruses.
2020.10.1.

Assit Prof Rina HAMAJIMA has been appointed.      

2020.05.11.

2020 members       

2020.03.25.

2019 graduation photos       

2019.5.20.

2019 members       

2019.4.1.

Our Web site has been redesigned.