Last update: 2018.6.29
Search system for apple cultivar combination showing incompatible, semi-compatible and compatible
Please enter first few characters of apple wild species or clutivars or lineage, and select from the list displayed.
(If you do not select from the list, you can not search.)

Please click on either ovule parent or pollen parent.
Ovule parent  Pollen parent
Please click Search (Please click Erase when you finish the search).
Full incompatible
Semi compatible (50%〜75%)
Full compatible (100%)
Full reference information is displayed as a pop-up by hovering the cursor over the reference number.
S-RNase allele identification method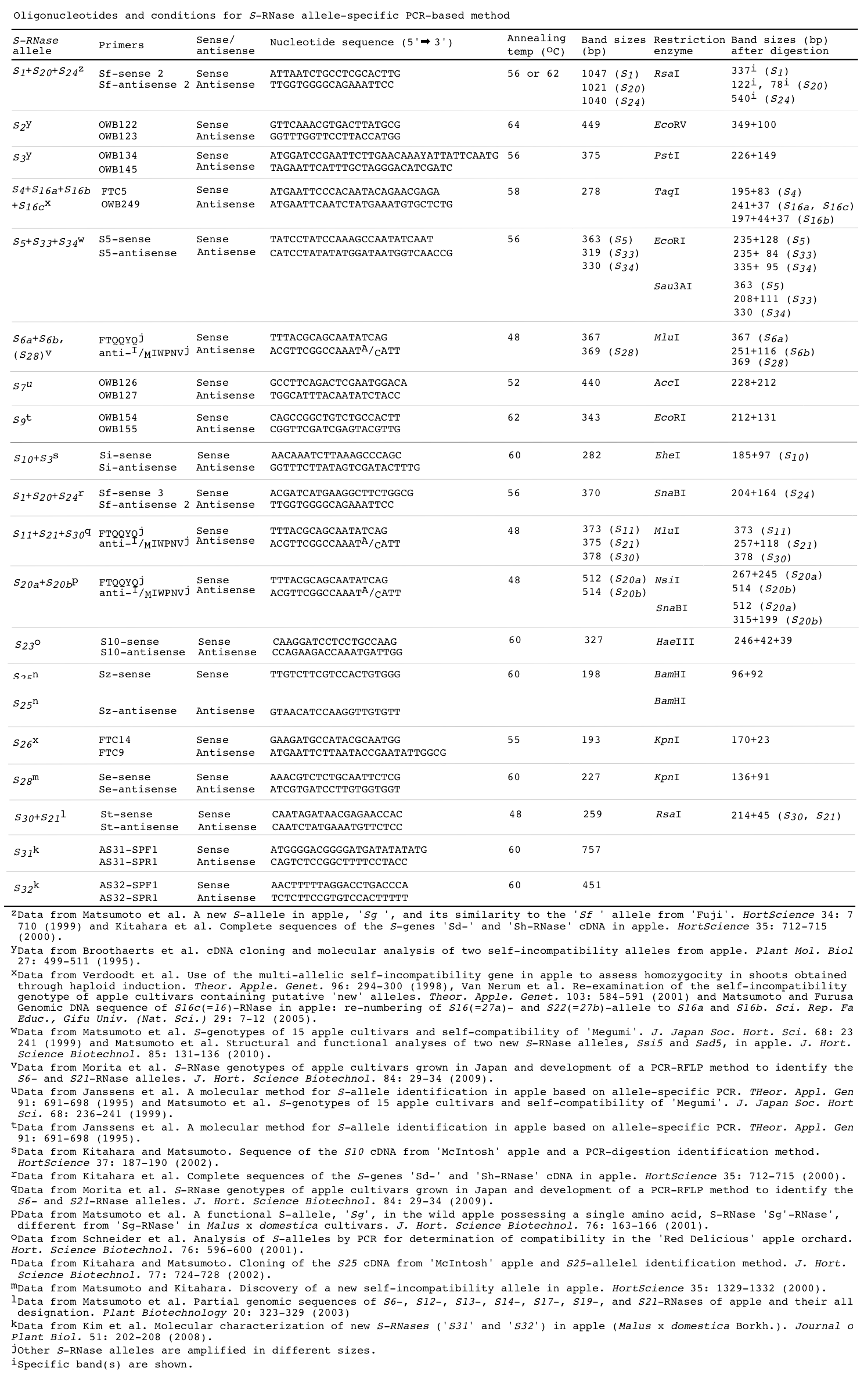 Nomenclature of the S-haplotype